Mosel River at Leiwen, Germany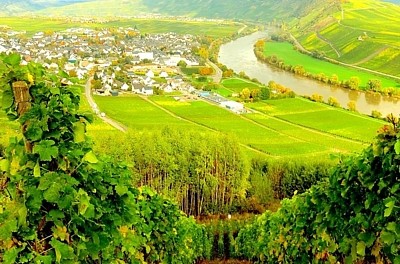 The Mosel region in the west of Germany is one of my favorite holiday spots. It's about a 4 hour drive from my home in The Netherlands. Close enough to leave home in the afternoon and have diner in my vacation home.
You can enjoy wonderful mountain views, an abundance of sweet white wine and typical German cookies and cakes (like the amazing ApfelStrudel). While being there You shouldn't miss out on wonderful cities such as Trier and Koblenz. And if You have a few hours extra, even top destinations like Cologne and Düsseldorf are within reach.
Outside the summer season there aren't too many tourists. And during fall the trees turn into an amazing yellow/red/gold flood of leafs. Think I'm gonna arrange for that booking soon…

(1072 views)